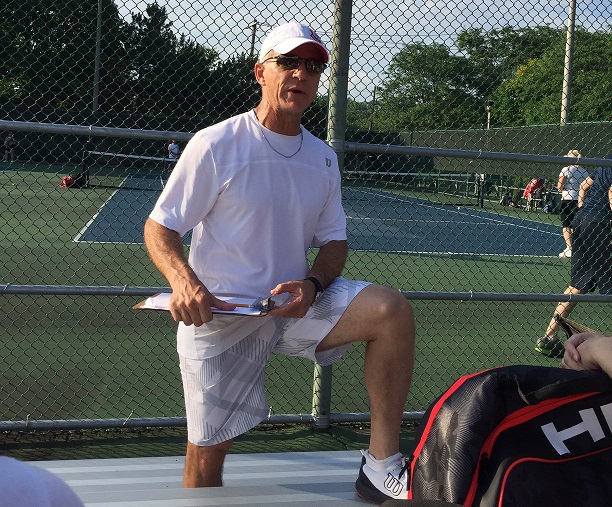 Head Tennis Professional - Brian Panovka
Brian grew up in Springs, South Africa where as a child he played a variety of sports before taking tennis seriously. Brian played competitive tennis as a Junior, and was recruited on a tennis scholarship to Oklahoma State University (NCAA Div 1) where he was a conference singles and doubles champion. Brian spent time playing the professional Satellite Tour (now known as the Futures Tour) where he played against numerous future world renowned tennis players.
Brian is a certified Professional Tennis Coach (SA) and member of the TPA (Tennis Canada) with over 38 years of coaching experience. 2023 will be Brian's 21st year as Head Pro of the Valley Tennis Club. Besides everything to do with tennis including his keen interest in the ATP tour, Challenger tour, Futures tour, WTA tour, as well as a collector of antique tennis rackets, Brian is an avid soccer player, and keen skier. He also takes a big interest in golf, cricket, track and field, rugby, and anything remotely to do with sport.
Brian likes to give back to the community and to communities in need. He has contributed thousands of used tennis balls to communities in Zimbabwe, Tanzania, Jamaica, to Big Brothers and Sisters in Ontario, and to lower income neighbourhood schools in Toronto.
Brian and his wife Leigh were thrilled to be guests at Nelson Mandela's 80th Birthday with Brian doing some work for the Nelson Mandela Children's Fund. Brian is fortunate to have travelled extensively as a Tennis Pro.. He singles out the Canadian Rockies, south island of New Zealand, Nepalese Himalaya, and Ireland as his most inspiring places to visit.
Brian was honoured to have been appointed the Canadian Men's and Women's Tennis Coach for the Maccabiah Games in Israel in 2013, 2017 and 2022.
Brian may be contacted at tenten@rogers.com or 905-771-7511.